Here's a quick overview of both PrimalSQL and PrimalForms 2011 working together.  These products gives you the ability to create GUI PowerShell scripts on the fly so you cut down you scripting time.
I am test driving the upcoming new SAPIEN Technologies PrimalSQL 2011, and especially the new option to either "Generate Query Form…", or "Generate Query PowerShell Script…".   The best is the ability the generate a basic query form that you can change using the new upcoming PrimalForms 2011.  Both products are looking very solid with few bugs, and it's still not in Beta yet!  It's impressive.
Here's both products working together: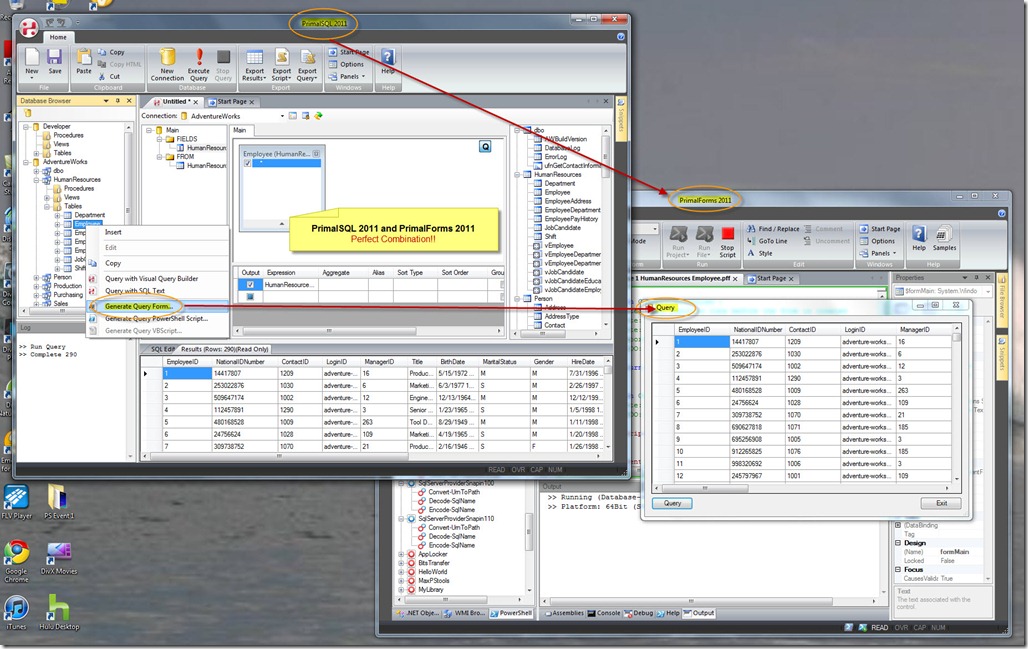 Stay tuned for more information about this new product releases! 
Checkout more on exporting to a PowerShell script on SAPIEN Technologies blog: http://blog.sapien.com/index.php/2011/01/11/feature-peek-2011-primalsql-exporting-powershell-guis/?utm_source=feedburner&utm_medium=feed&utm_campaign=Feed%3A+SapienBlog+%28SAPIEN+Technologies+Blog%29