More to learn and education never stops.
Now that Windows 10 has arrived take advantage of the new tools to start developing applications. Check out PowerShell version 5.0 and the new Visual Studio 2015 with its tools.
Take advantage of all the free training provided by both Microsoft people and MVP's by connecting to either Microsoft Virtual Academy and Channel 9.  There are no excuses, just do it!
Click on the following banners for more information; (its free)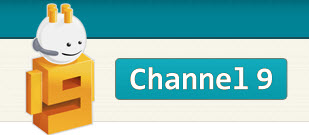 Don't forget to check out the new Microsoft PowerShell at:
Also, take the opportunity to check out our PowerShell community sites, such as:
All these are GREAT source of information about PowerShell.  Along with it you can find other organizations that provide free registrations to webcasts, such as:
And, for affordable online training check Pluralsight Video Library: http://www.pluralsight.com/
So, as you can see, there's plenty of resources available to start your education in Microsoft Technologies.
Go ahead and don't wait any longer!