Special Thanks to all SQLSaturday organizers to allow us to prepare this track, and to all sponsors for the giveaways.  Here's a picture of all SQL PowerShell speaker for that day: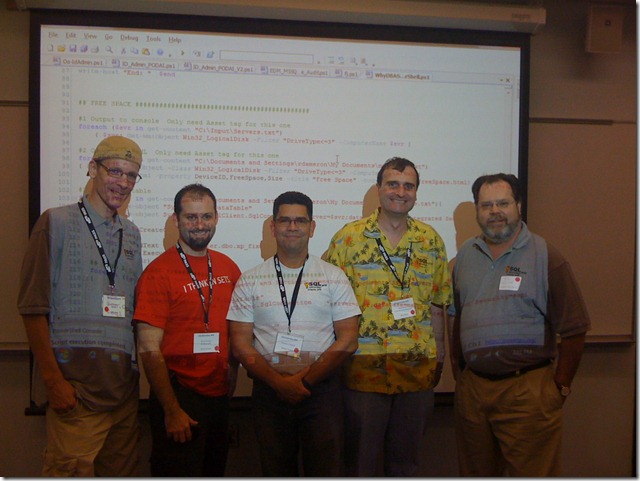 From left to right: Ron Dameron, Aaron Nelson, Max Trinidad, Chad Miller, and visiting from Microsoft Mr. Ed Wilson (Scripting Guy).
If you want to download my presentation and sample, please click on the following link:
Before opening the file, make sure to rename the file to a *.zip file type.
For other SQL PowerShell presentation downloads, click on this link: http://www.sqlsaturday.com/eventhome.aspx
Thanks again to all attendees that participated in our sessions.