In case you didn't know, you can edit PowerShell scripts in your OneDrive folder. This makes it ideal for saving your code in the cloud and then access the scripts when needed from anywhere.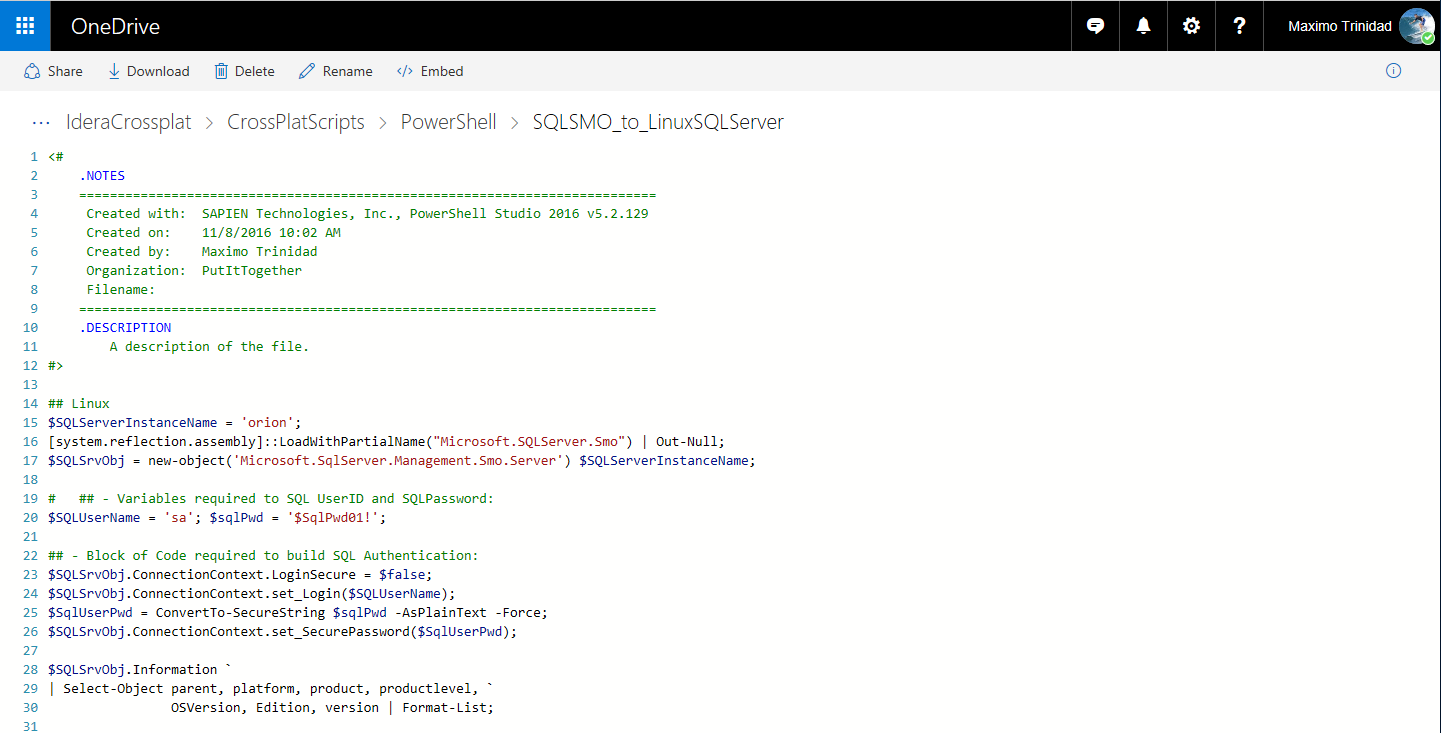 You can be very creative, and specially if working across plaform.
Check it out! Give it a try. The only thing you need is to have a Microsoft Outlook web account.
Feel free to experiment!